How is your company engaging with sustainability?
More and more is being asked of business leaders as they craft their visions of the future and develop strategies to implement them sustainably. They will need to make difficult choices for their organizations as sustainability expectations continue to tighten. As one of our MBA students wrote, Today, "leading for sustainability is business leadership."
To help ensure that your organization is properly identifying its own unique sustainability challenges and cultivating leaders with the capacities needed to overcome these, Hitotsubashi ICS is proud to present the Leading For Sustainability Forum.

Is your company ready to lead for sustainability?
FORUM BENEFITS:
Through ten sessions and project work, the Forum will Prepare up to 5 of your leaders to drive sustainability projects within your organization.
They will cultivate an understanding of "what it takes to lead" amid the complexity of sustainability issues facing business today.
Build skills to assess potential risks, challenges, and opportunities associated with sustainability integration in your company, enhancing your organization's capacity to formulate effective KPIs.




Develop and present a plan for "leading for sustainability" in your company that enhances corporate value and social contribution.
The Forum also features:
Tailored and individual leadership development consultations

Participants earn a

Hitotsubashi

ICS Certificate of Achievement

(non-degree program)

A pre-Forum orientation session and dedicated team work sessions
Forum Director
This forum is designed by Hitotsubashi ICS faculty and guided by industry experts, who will share their experience and in-depth knowledge with you throughout the in-person sessions. Download the prospectus to view all the details of this Executive Education Forum.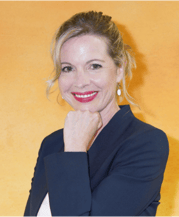 Leadership and Sustainability - as a leadership development specialist, I am drawn to the global sustainability challenge: arguably, it is the most consequential leadership challenge of our time. As we at Hitotsubashi ICS educate and develop the next generation of business leaders, I perceive that Leadership and Sustainability share important features: Both are evolutionary journeys that require intentionality and commitment.
Jody Ono, Specially Appointed Professor, Hitotsubashi ICS

Together with a top-notch Advisory Expert Panel drawn from the vast, rich field of sustainability considerations, I designed the Leading for Sustainability Forum as a place where next-gen business leaders can envision their own leadership role in identifying and rising to their company's unique sustainability challenges, and from there, to discover and explore opportunities for innovation.
---
Download Forum Prospectus
Fill in your details in the form to download the Leading for Sustainability Forum prospectus.
PLEASE NOTE: The Forum will be offered in Autumn, 2023 and we are updating the prospectus accordingly. Please contact us via the form here and we will send you the updated prospectus in short delay. Thank you!